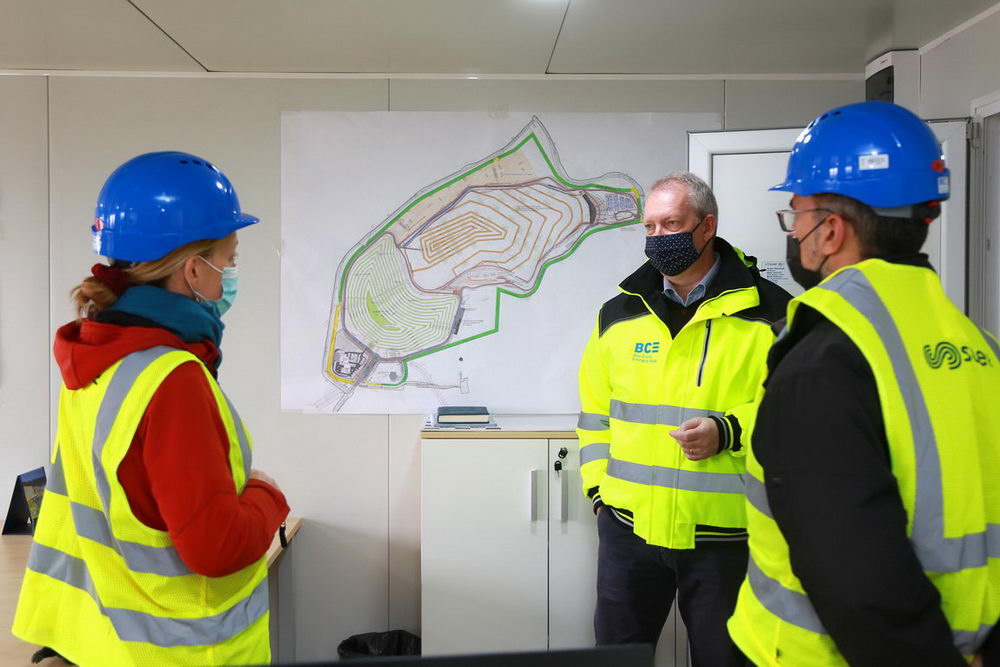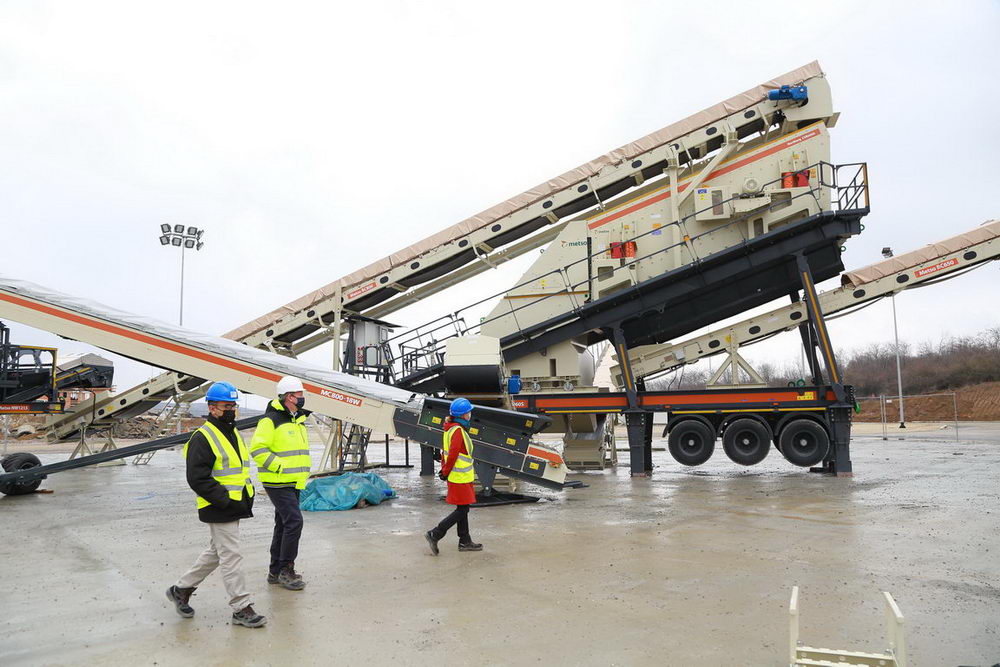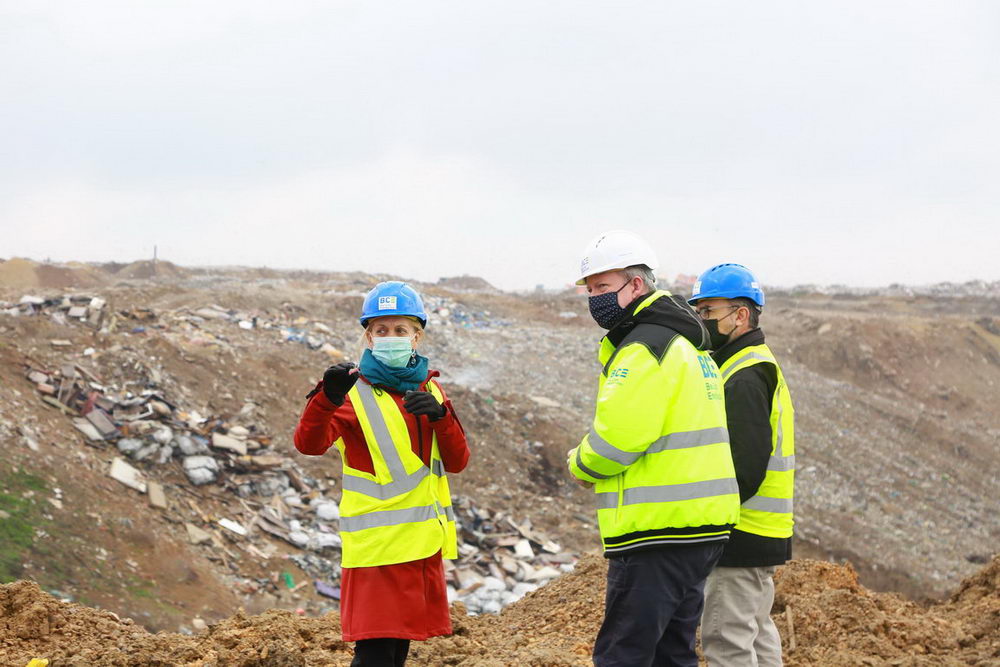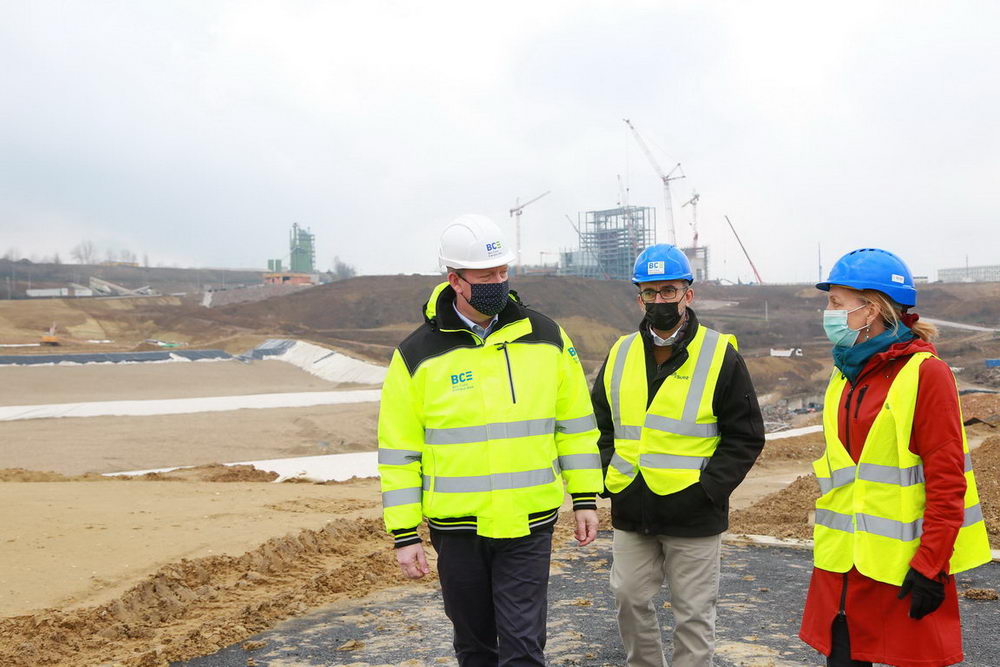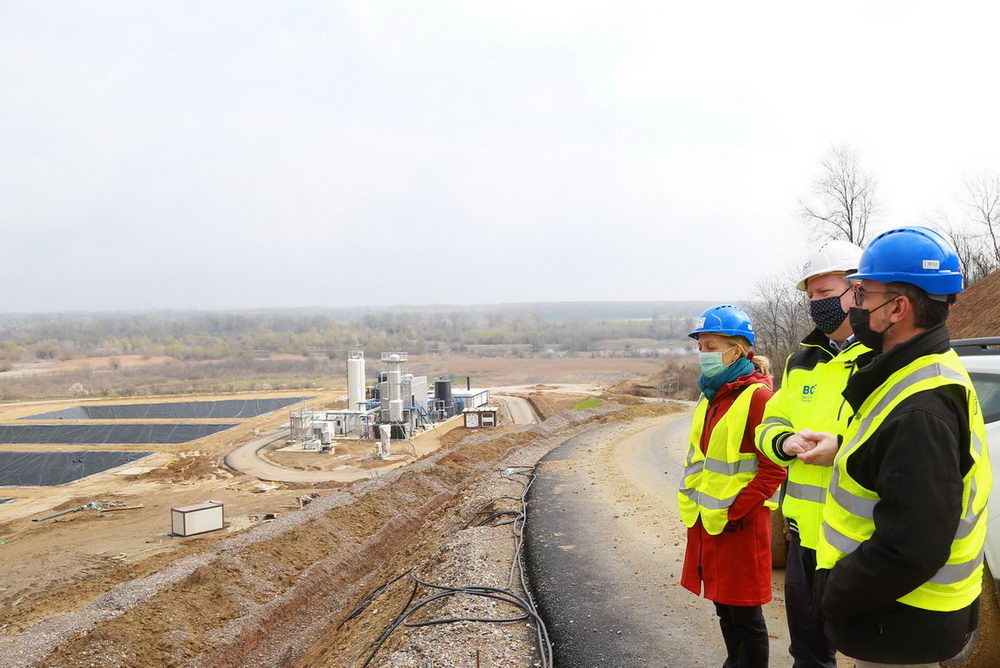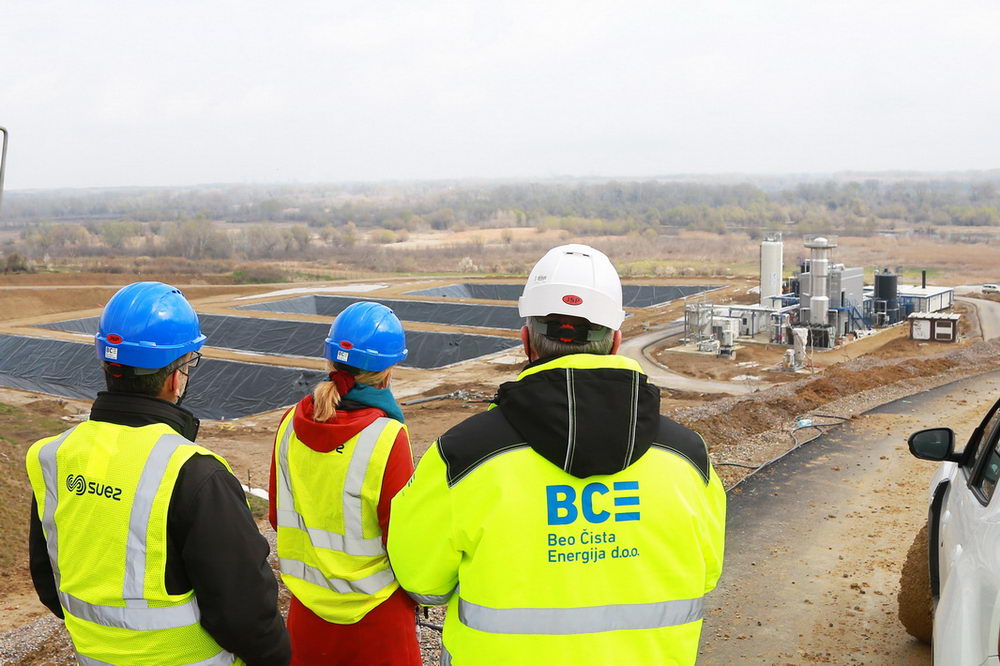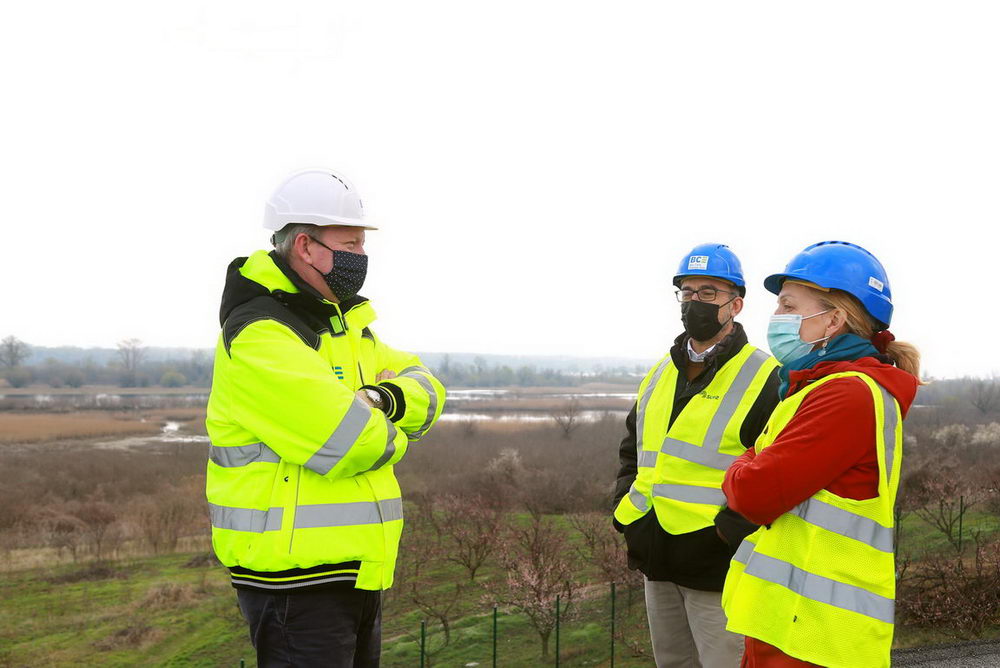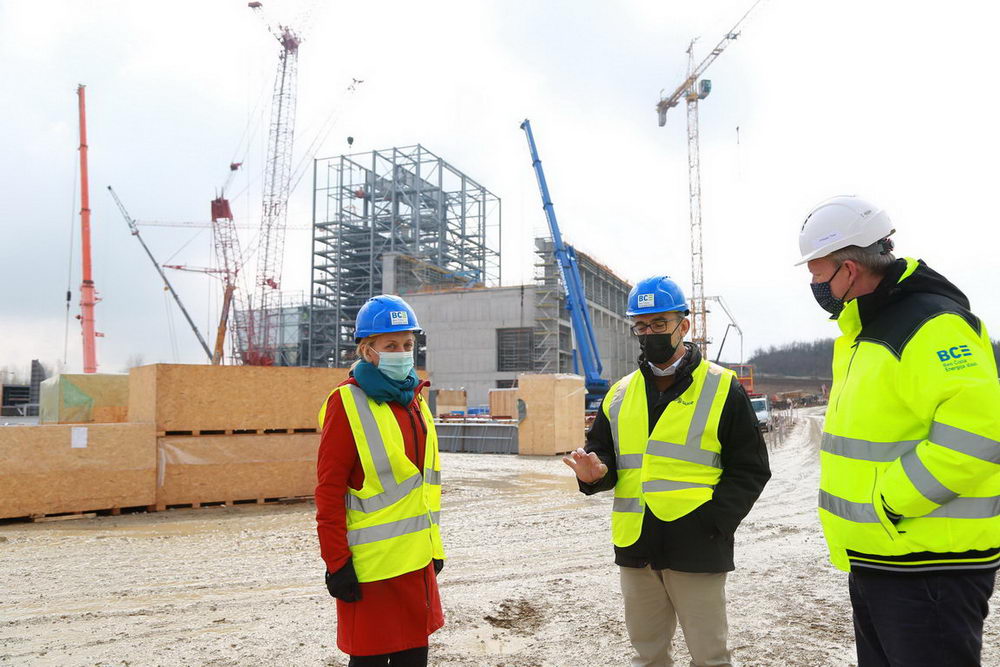 UN Resident Coordinator Mrs. Françoise Jacob and IFC Regional Manager for Central and Southeast Europe Mr. Ary Naïm visited the construction site being implemented by Beo Čista Energija under the Waste Management Public-Private Partnership (PPP) Project with the City of Belgrade.
The largest non-sanitary landfill in Europe, is rapidly being transformed in a modern waste management center. The management of Beo Čista Energija showed the visitors new landfill facilities, the leachate treatment plant and the construction waste recycling unit in their final stage of completion and the construction progress of the Energy-from-Waste plant. The opening of the new sanitary landfill and the construction waste recycling unit in a few months will allow the closure of the current dumpsite and the start of its remediation.
In addition, the visitors and the management of Beo Čista Energija focused on Environmental and Social impacts of the project. The project financed by credit loans provided by  the International Finance Corporation (IFC), the European Bank for Reconstruction and Development (EBRD) and the Development Bank of Austria (OeEB) is developed and monitored in compliance with stringent Environmental and Social Performance Standards of the creditors and latest EU standards.
Beo Čista Energija management highlighted that Belgrade Waste Management PPP Project will contribute to realization of "Circular economy", meeting at least seven of the sustainable development goals adopted by United Nations (SDGs UN). This project will allow emission reduction of 250,000 tons equivalent of carbon dioxide per year, treatment of leachates and wastewater, production of renewable energy, restoration of biodiversity of the site, and creation of 120 new permanent jobs.